Core 2 Duo and Core 2 Quad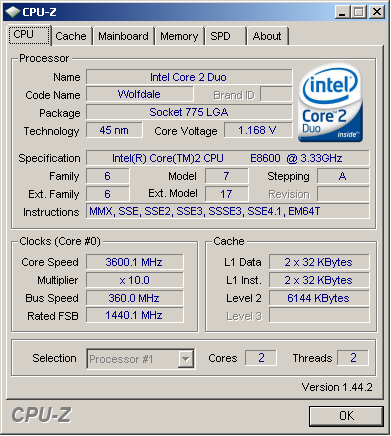 Intel Core 2 Duo processors
The Core 2 Duo(2) is a dual core CPU. Quad(4) cores are generally more expensive but they are faster than dual(Duo) core CPUs.
Popular software at the time (2006-2009): Python / Java / C#
The Prescott and Cedar Mill Pentium 4 cores, as well as the Smithfield and Presler Pentium D cores, used the LGA 775 socket. In July 2006, Intel released the desktop processor Core 2 Duo which also uses this socket, as does the subsequent Core 2 Quad and the inel 2 core doesn't burn up like the pentium processor.
Unlike the pentium, the Core 2's were faster than the pentium.
All the while, they were trash anyway.